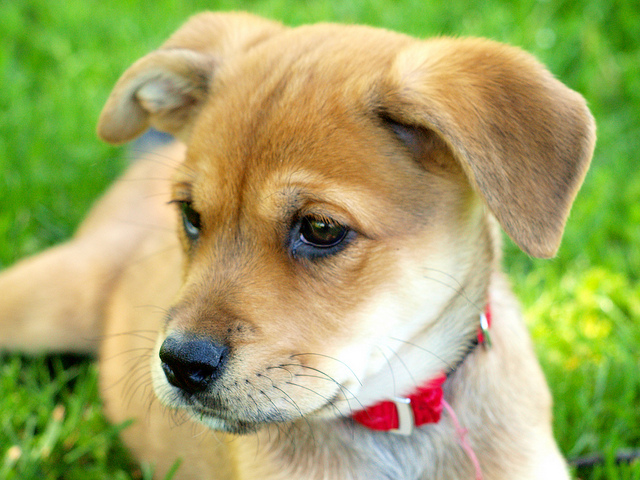 A dog training collar with remote capabilities can be a highly effective instructional tool. An electronic collar, or e collar for dogs, lets handlers provide canine companions with immediate, consistent behavioral feedback, even when working at a distance. A wide variety of collars are available with specialized functions and varying levels of impulse intensity. Whether you are involved in the rigorous training required for a hunting, service, or show dog, or you are just looking to prevent your pet from dangerous or destructive behavior, you should be able to find a collar suited to your needs.
Remote Training Collars
Remote training collars can be highly useful in situations in which the dog already understands your commands, but ignores them when at a distance or when distracted. Collars with remote capabilities let you maintain your training message effectively without the use of a lead or leash. Such devices can be crucially helpful for reinforcing commands and cementing trained responses.
Customizable Intensity Features
Most training collar systems are highly adaptable to unique training circumstances and particular breed and disposition challenges. Even basic collars should allow you full control of the intensity of stimulation. Some models feature rheostat dials that allow for gradual increase and decrease of intensity, while others will have pre-programmed levels which can be selected.
Often manufacturers will provide models designed for low to medium intensity output and a lighter receiver design suitable for smaller dogs and dogs with milder dispositions. Units with low to high intensity ranges are useful for larger dogs, dogs with more stubborn personalities, and for use in critical training situations. The range of options allows you to customize your training tool for your particular pet, behavior objectives, and environment.
Extra Functions and Features
In addition to intensity controls, many newer devices feature a range of extra functions that can be useful for outdoor training exercises and the performance of tasks in nighttime or low-light situations:
Pager or Vibration Settings: provide a non-stimulating mode as a warning signal to check behavior; for milder-mannered dogs this can often be a sufficient behavioral check.
Beeper Functions: beepers can serve as warning signals and are useful for locating animals when circumstances do not permit maintaining visual contact.
Locator Lights: helpful for locating dogs during night-time exercises or field work, and useful in low-light environments.
Waterproof Training Gear
When choosing training equipment, especially when you are preparing your dog for field work or specialized outdoor tasks, it is essential that you find a model that has a durable design and will be fully waterproof. This is especially important for the receiver unit, which is worn around the dog's neck, since it will bear the brunt of the dog's foray into thick brush and aquatic environments. While it is less essential for domestic training that the transmitter portion be waterproof, if you are training a dog for hunting or a similar task, you may find that it is a good idea. This will allow you to train your dog in the most challenging setting and environments.
Choosing User Friendly Features
Most collars should be designed with ease of use in mind. LCD displays are helpful for clear intensity readings, and can be backlit for nighttime use. Simple controls and straightforward design should minimize the time needed to learn effective strategies for use so that you can spend more time focused on training goals, instead of equipment concerns. Once you and your pet have become acclimated to the device, you will find that using a training collar opens up a world of off-leash training possibilities.
Electronic Dog Collars for Domestic and Professional Training