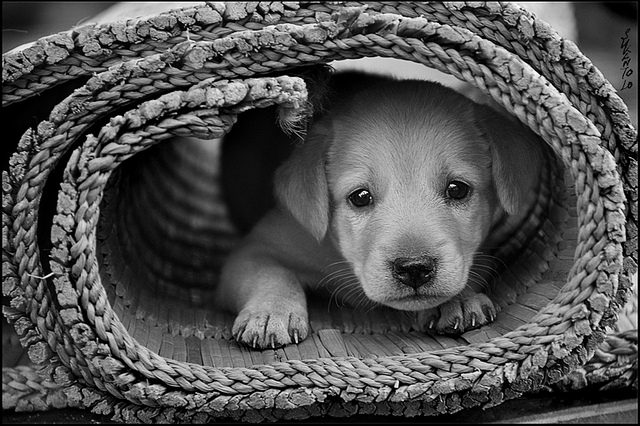 Visiting the vet is rarely easy for pets, and just as difficult for their owners. Even if the aim is little more than a routine examination or check-up, pets may play up and appear distressed, which only makes their owners feel equally uncomfortable.
Veterinarians are equipped with all manner of instruments and technology to provide the highest quality of care, but the average pet-owner will know little about what types of tools vets actually use.
Understanding a little more about this can help to provide peace of mind and highlight just how well-equipped today's vets are.
As technology continues to evolve at an impressive rate, veterinarians' lives are sure to be made easier, and the quality of the care they provide even higher. Vets' equipment is made up of various different tools, and to give pet-owners and animal-lovers a clearer idea of veterinarians' work, let's look at four of their most amazing tools.
Doppler Machines for Ultrasound Examinations
A Doppler machine is essential for examining the health of older animals. This is designed to check the patient's blood pressure, just as it would in humans.
Doppler machines measure movement within the animal, including blood flow, using ultrasound waves. If these collide against a moving object, this creates a variation in the original frequency. Should a wave hit an object which is static, it will return with the same frequency originally sent out.
Referred to as the Doppler shift, this movement can be viewed on an ultrasound machine as color, identifying areas of concern for vets. Doppler machines are a significant help when performing biopsies, as it shows whether any arteries or veins are close to the affected area.
Veterinary Scopes are Vital for Internal Exploration
Vet scopes allow for a visual examination of the patient's internal organs and body parts, with no need for invasive surgery. This is performed using either a flexible or rigid scope, featuring a long tube with a small camera attached.
Fibers run throughout the tube, providing light to show the vet specific areas in their entirety, providing the best visibility possible. Two channels are also fitted into the tube, providing space for tools to pass through, such as fluids and suction tubes, as well as air.
Veterinary scopes can prove vital in identifying the cause of a wide variety of physical problems. For example, a bronchoscopy is used to examine the lower airways and a colonoscopy is used to assess the colon and bowels. Others are used to examine such areas as the vagina, bladder, abdomen, and the nasal cavity.
Anesthesia Machines Help to Sedate Patients During Procedures
Anesthesia machines are an essential part of any veterinarians' clinic or animal hospital.
During surgery and some invasive procedures, veterinarians will administer anesthetic. While there are different types of anesthesia machines, they generally feature multiple components working together to provide controlled portions of anesthetic gas and oxygen.
There are two basic types for providing anesthetic to small animals: rebreathing and nonrebreathing.
The rebreathing system is best for animals weighing more than 10 pounds, and each breath includes exhaled gas with the carbon dioxide removed. Anesthetic and fresh oxygen are added instead.
Nonrebreathing systems are better more animals with a weight of less than 10 pounds, as these patients need a greater flow of gas to stop them rebreathing carbon dioxide during sedation.
A nonrebreathing system returns no, or little amounts of, exhaled gases to the patient. Instead, these gases are ventilated through a valve in the machine's scavenger hose.
This type of system is not typically used in bigger pets, as oxygen and anesthetic may be wasted due to the high flow of gas. This can also cause a high-risk loss of fluid and heat.
Cauterizing Machines Allow Vets to Seal Wounds
Any vet performing surgery in their clinic or animal hospital needs cauterizing machines. These are hugely beneficial for treating superficial wounds, allowing vets to seal and close them off.
Cauterizing machines come in various types, with some available as easy-to-use penlight lasers. Whether the function is easy or complicated, cauterizing machines are vital during a wide variety of situations and operations.
Cauterizing machines can be used to prevent exsanguination, loss of blood, sealing amputations, or coagulating a wound or lesion. The most popular system among many of today's veterinarians is the Change-a-tip cauterizer, which features replaceable batteries and tips for maximum convenience.
Veterinarians play a vital role in modern society. We love our pets, we care about animals, and we want them to receive the same outstanding quality of care we expect for ourselves. Whatever the cause of a pet's visit to their veterinarian, these four amazing tools help to make vets' lives easier, enhancing the quality of care for all their patients.
Kyle McManus is a freelance writer based in the UK. This article was prepared on behalf of Pro Scope Systems.
4 Amazing Tools Making Veterinarians' Lives Easier